Genalex Gold Lion 12AX7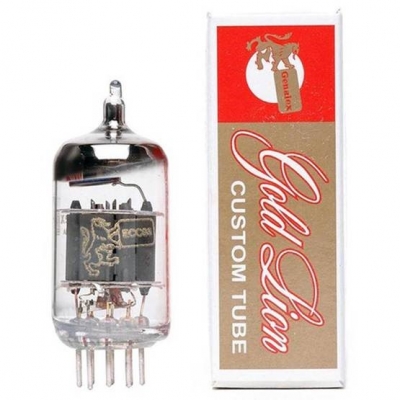 Super premium pins high-gain twin triode, faithfully reissued from the original Genalex Gold Lion ECC83/B75. Factory pre-selected for closest tolerances and best performance.
• Balanced triode sections
• ECC83/7025/B759/ECC803 equivalent
To be labeled Genalex Gold Lion, tubes must endure and pass the toughest testing the industry offers.
Tube Specs
:
http://shop.ehx.com/catalog/tubes-specs/12AX7%20Genalex.pdf
Preamp Tube
Country of Origin: CHINA Platinum Matching not available.