Electro-Harmonix 300B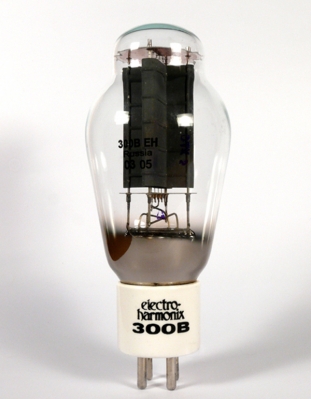 Attention All EHX Tube Customers
We are continuing to accept new orders and process backorders, subject to our new price list and with priority given to the oldest orders.
For all non-US customers with combined Russian tube orders of $4,500 or more, consider having our Russian warehouse directly ship such orders to you.
Please contact your EHX Sales Representative for details.
Ultra-long life, high-quality construction and superior sonics with improved performance make it a top choice over 300B types made by other manufacturers. Like the original Western Electric 300B, it has the eight course, directly heated filament, 40 Watt plate dissipation, classic large-shoulder tube glass, and is available singly or in precision matched pairs.
See matched version:
https://shop.ehx.com/item/300B%20EH%20PL
Tube Specs
:
http://shop.ehx.com/catalog/tubes-specs/300BEH.pdf