Mullard 6L6GC - Platinum Matched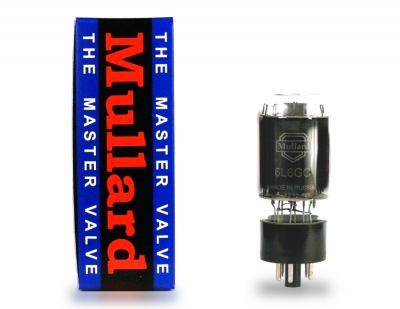 Not available for shipping to the following jurisdictions: EU (except BENELUX), United Kingdom, Kenya, Malawi, Namibia, New Zealand, Singapore, and Sudan.
Premium power beam tetrode, for use in the most demanding guitar and hifi amplifier circuits. Perfect replacement for the output valves in reissue Marshall JTM-45 head and Bluesbreaker Combo amplifiers.
• Rugged & reliable
• Ultimate in musical tone and smooth overdrive
See unmatched version:
https://shop.ehx.com/item/6L6%20MULLARD
Power Tube
Country of Origin: RUSSIA