Mullard KT88 - Platinum Matched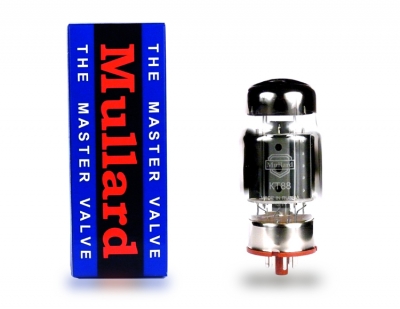 Not available for shipping to the following jurisdictions: EU (except BENELUX), United Kingdom, Kenya, Malawi, Namibia, New Zealand, Singapore, and Sudan.
Premium Octal beam Tetrode, an exact copy of the KT88 valve manufactured by Marconi-Osram for Marshall in the late 1960s and 70s. Powerful, balanced and detailed soundstage with full bass.
• Direct replacement for any 6550 types
See unmatched version:
https://shop.ehx.com/item/KT88%20MULLARD
Power Tube
Country of Origin: RUSSIA